Practically, on every street, you can see signboards at the shop front selling Baba Chendol & Laksa. It's only available in Malacca as the Chendol is topped with coconut milk and 'thick'
Gula Melaka syrup! MmmmMmmm... The Laksa as well! Oops... I mean the authenticity!
We went to a dessert shop at Jonker Walk and it's full of antiques. The interior design retain 'the feel of the past'. Then, before visiting the historical sites, we went to try the malay style of Chendol...
See for yourself!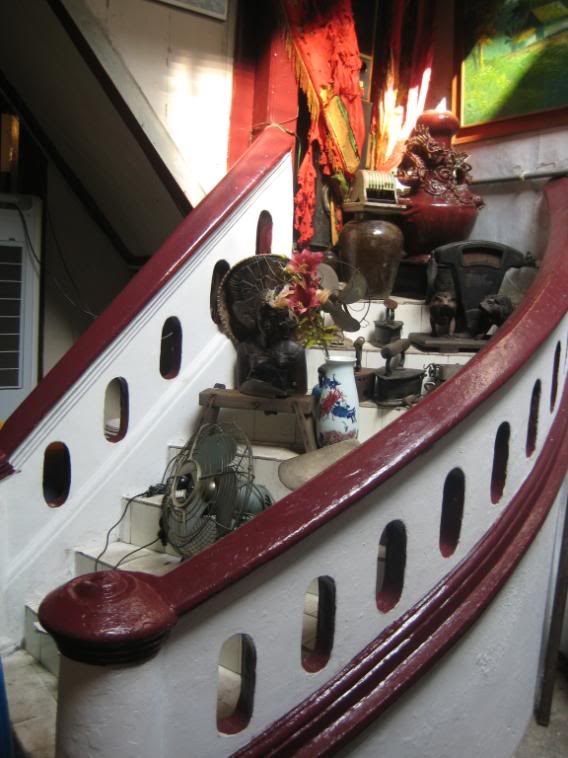 'The Stairs of Antiques'
The Interior Design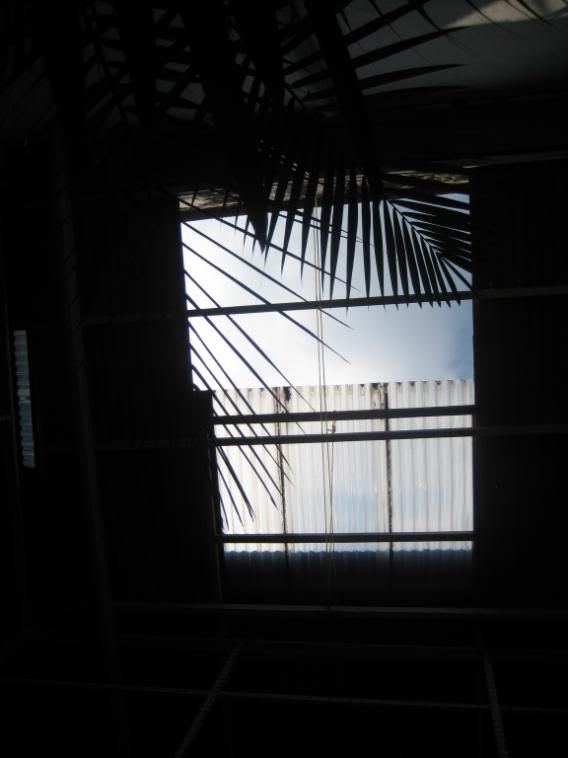 Opened Rooftop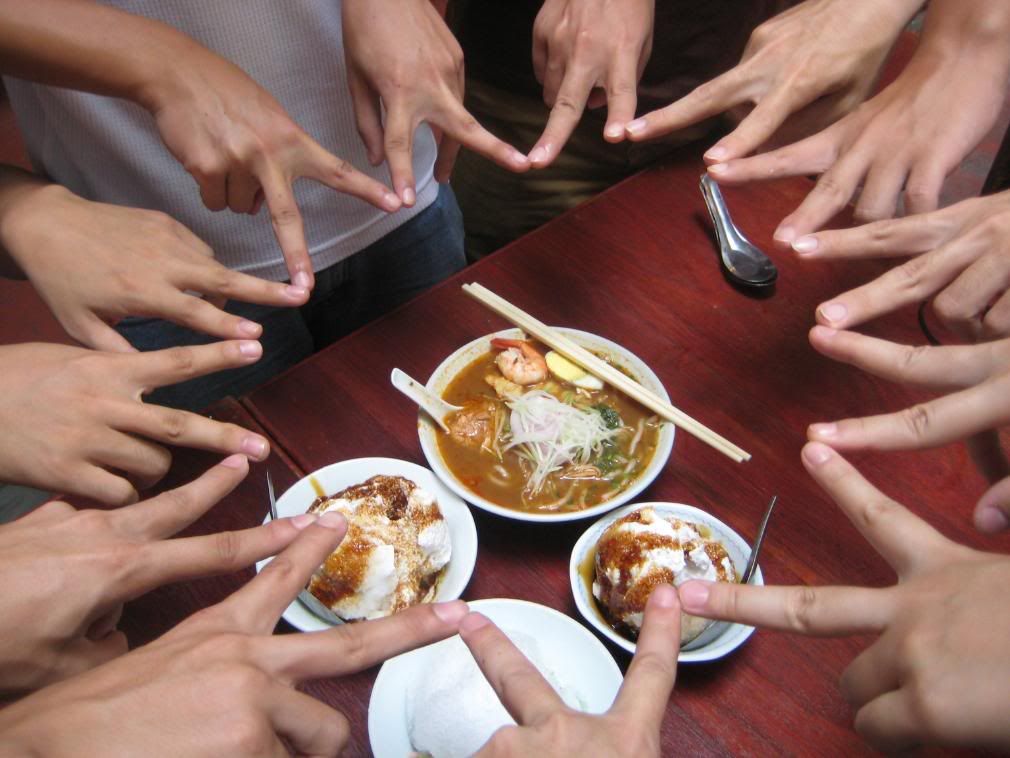 Food here! Say cheese!
The Desserts
(from left: Tai Bak Ice, Baba Durian Chendol, Baba Chendol)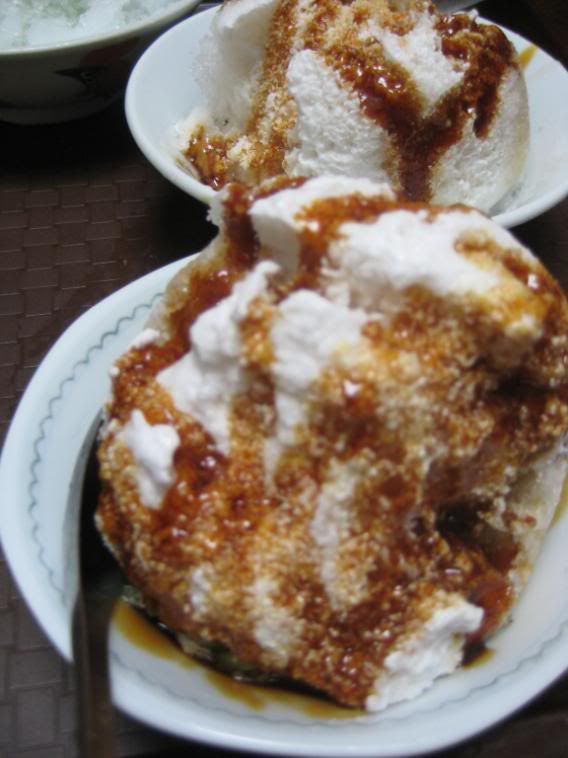 See the generous giving of Gula Melaka syrup on top! MmmMmmm..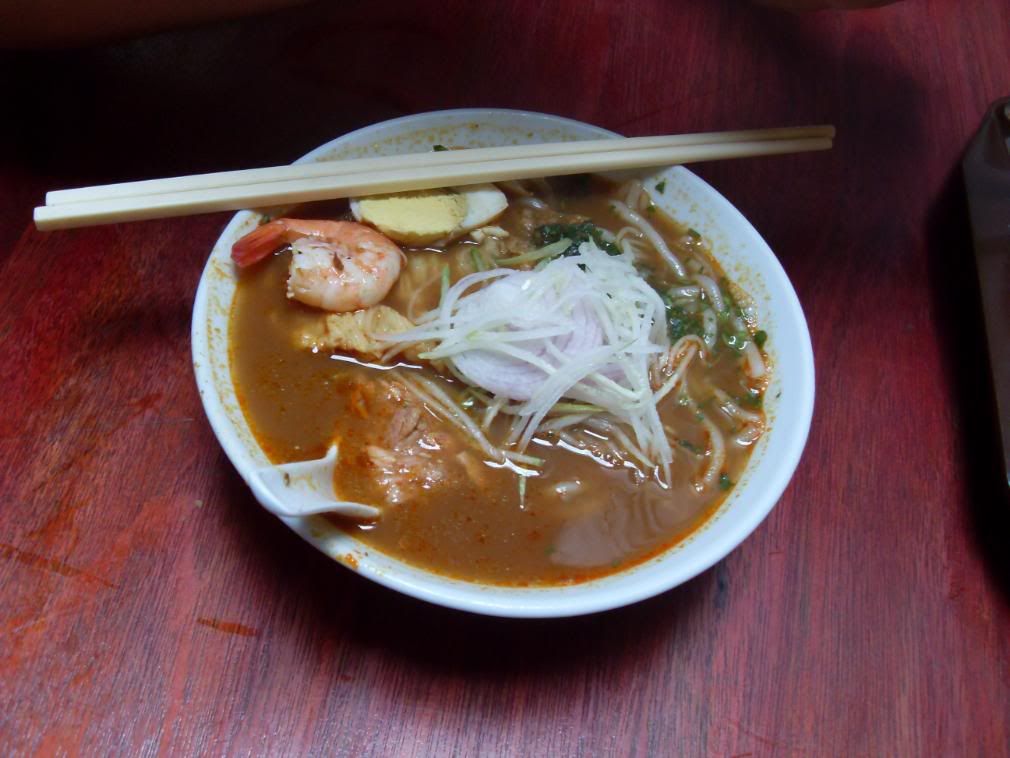 Laksa! MmmMmm.... undescribable taste!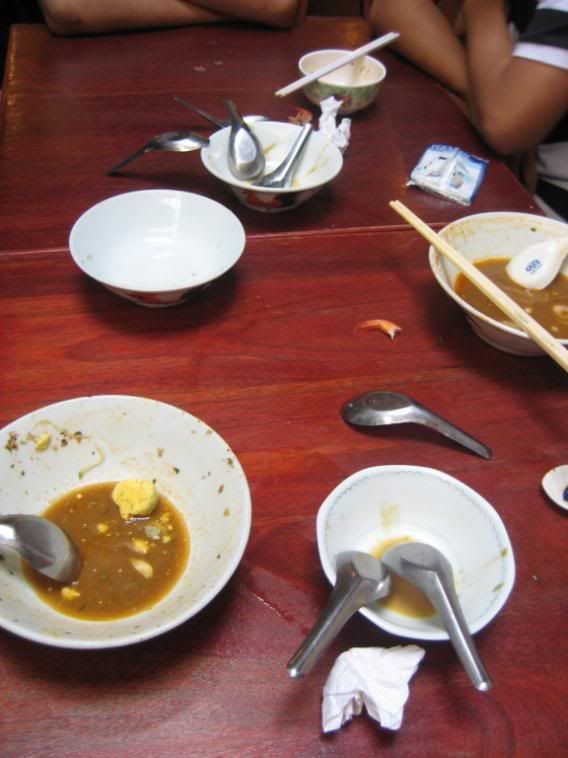 Finished up!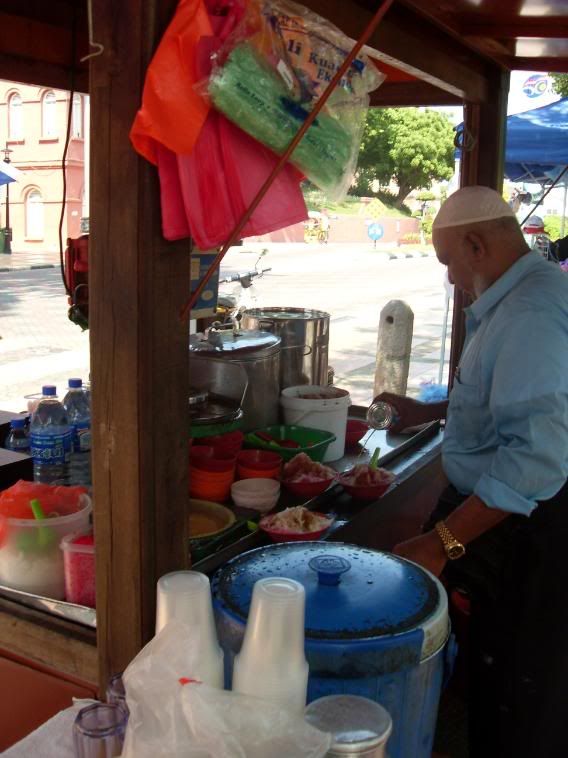 Malay Stall Selling Chendol
(located across the road of the historical sites)
* Adrian: "This stall has 70 years of history!"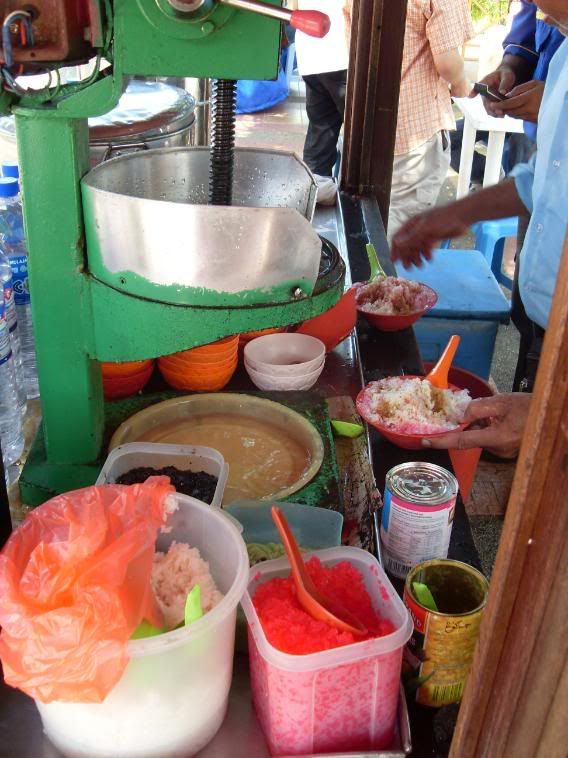 See the ingredients & process of making it!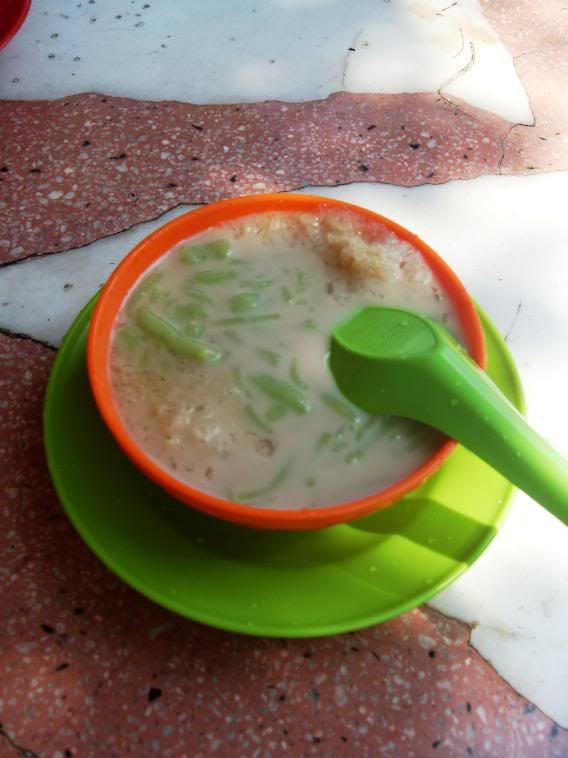 Our bowl of Chendol!
Adrian, Roy and Boon Kiat suggested we visit the Friday
Pasar Malam
. Look beyond!
Uncle preparing fried carrot cake by the roadside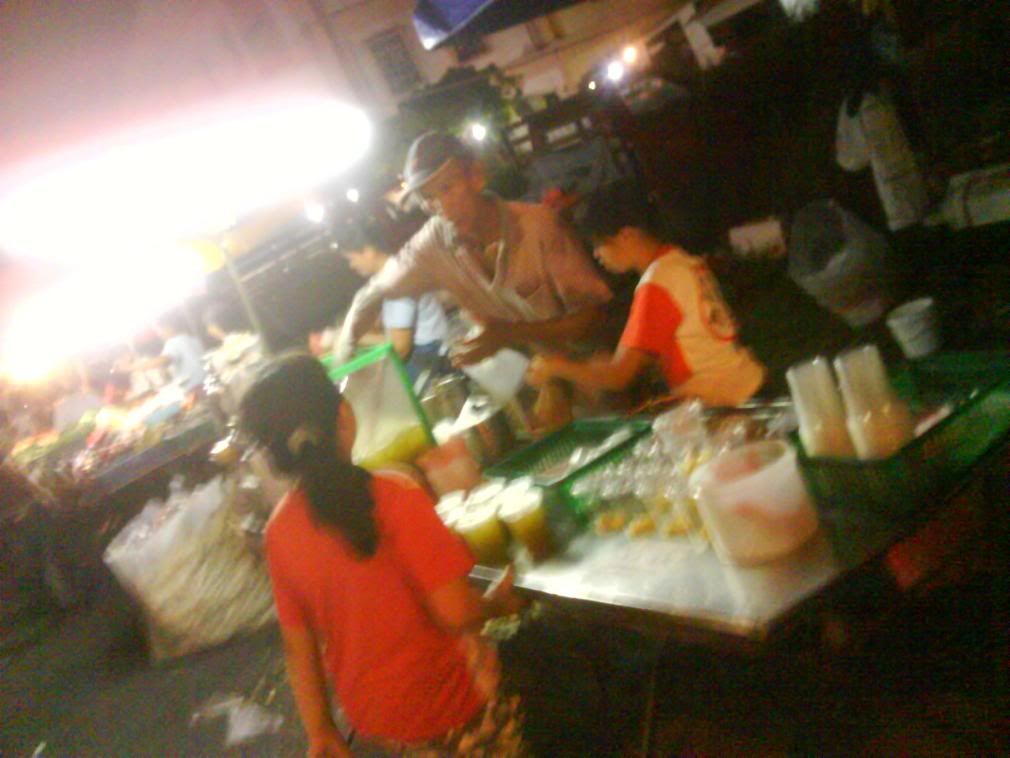 Sale of Drinks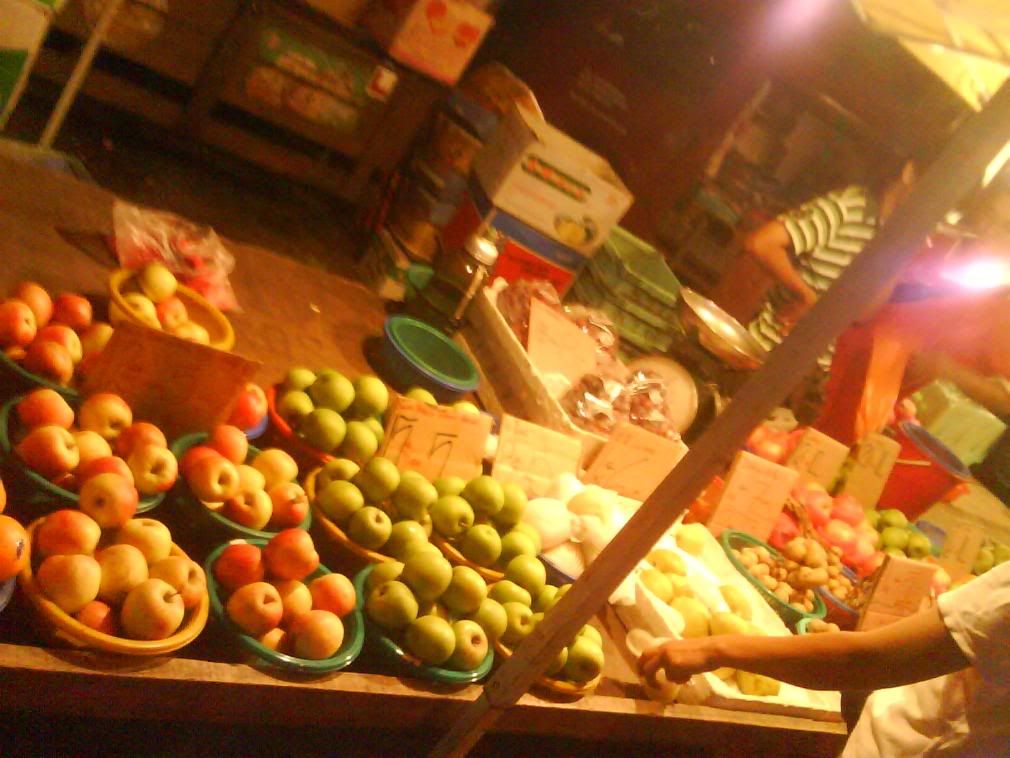 Sale of Fruits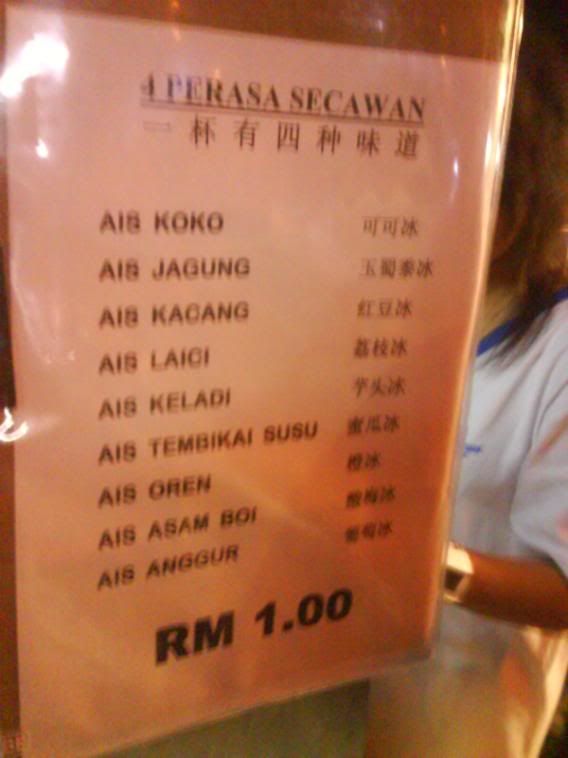 Ice-Creams of Various Flavours
(it's not the creamy type that we normally have; it's the authentic type)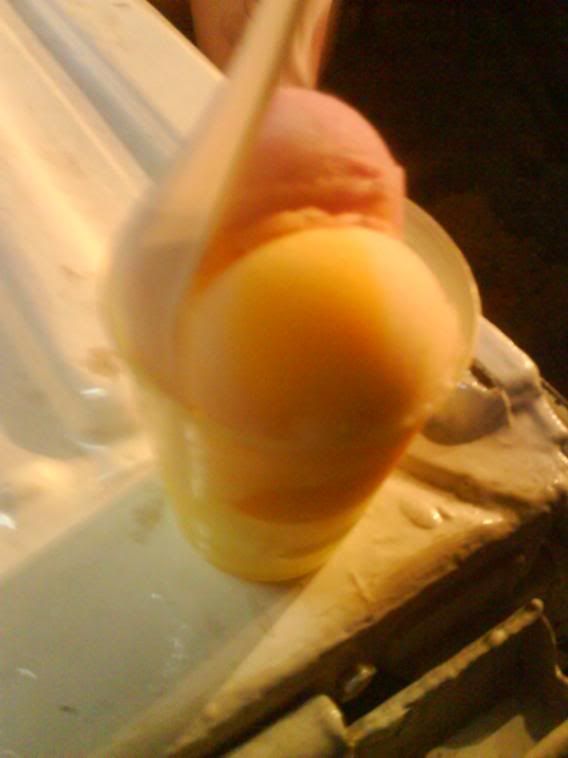 My cup of ice-cream with 4 flavours!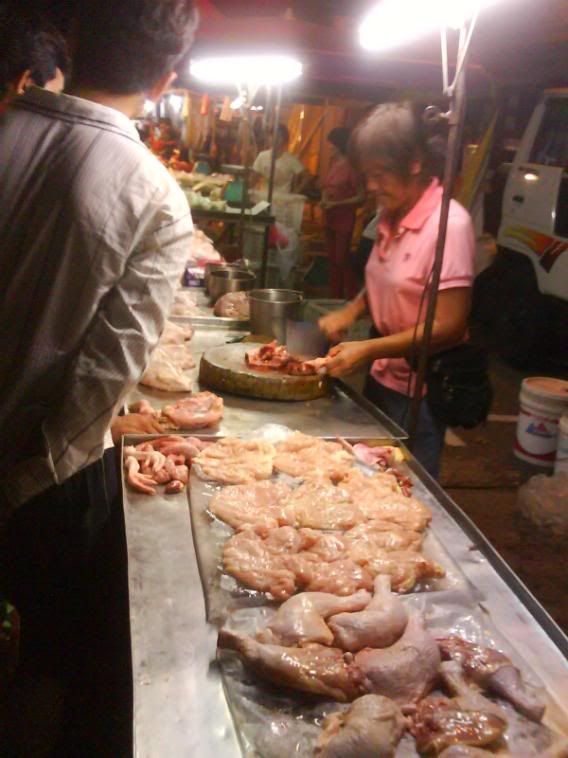 Sale of Raw Poultry!
(Strictly prohibited in Singapore!
Raw Meat must be kept in Refrigerators during sale to retain optimal freshness)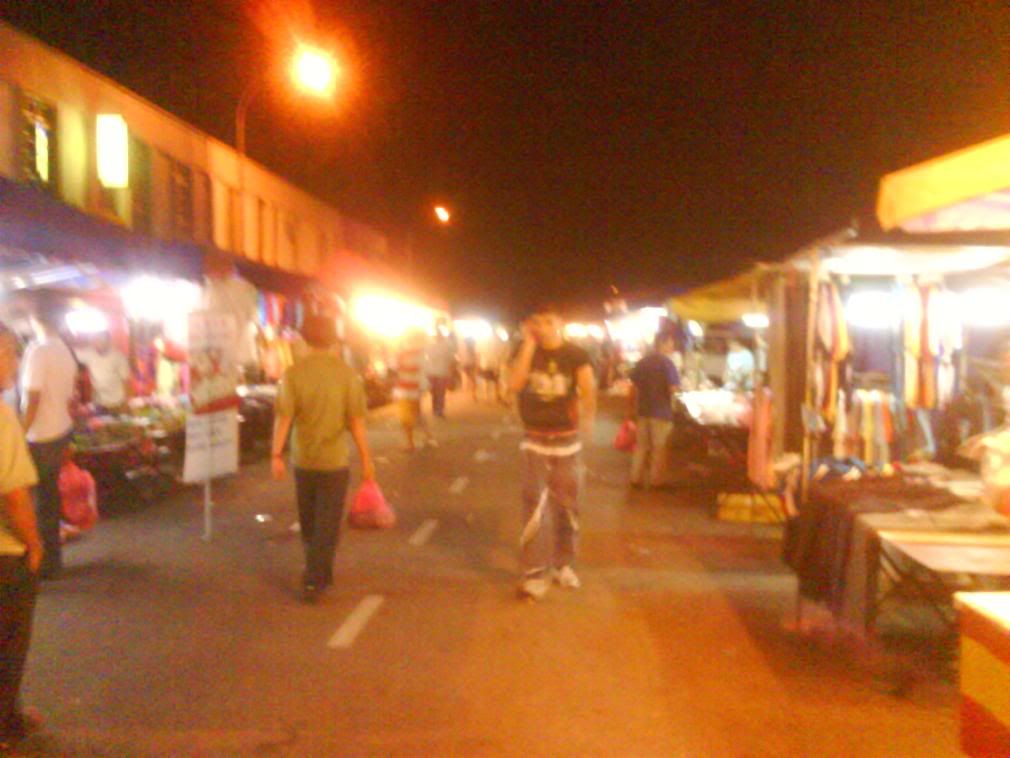 View of the Pasar Malam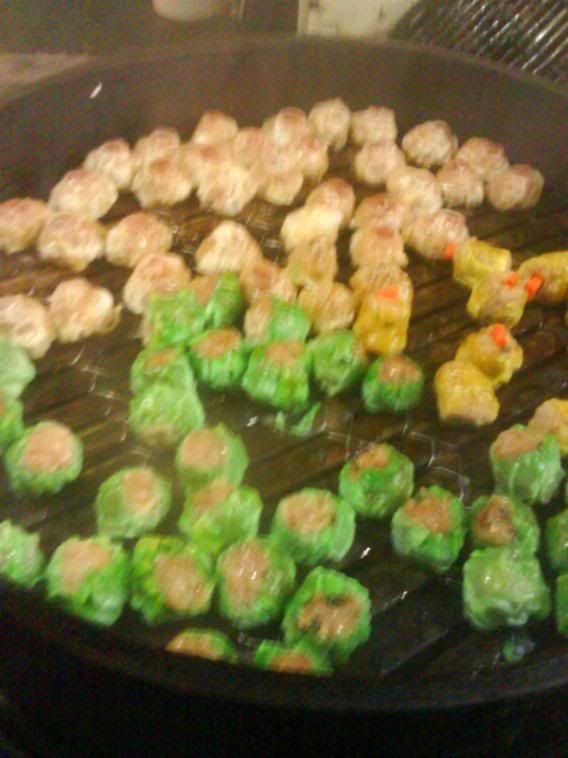 Wow....Green Siew Mai?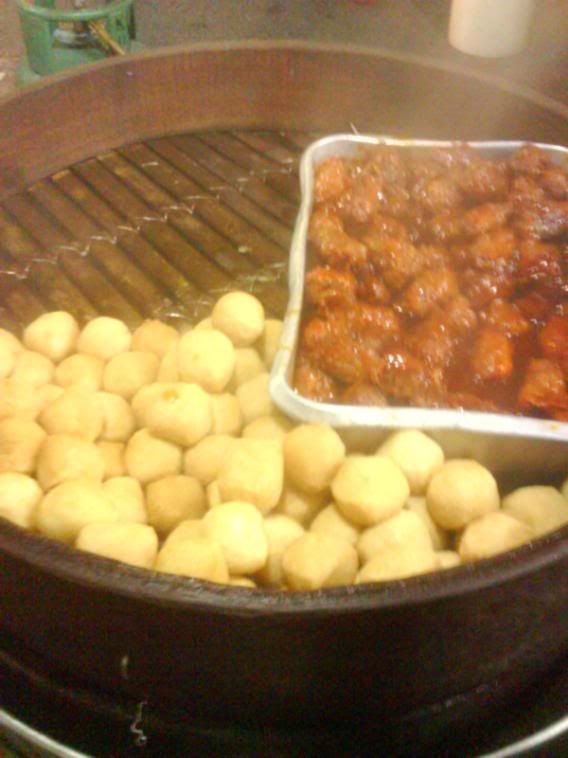 Steamed Fishballs & Meatballs?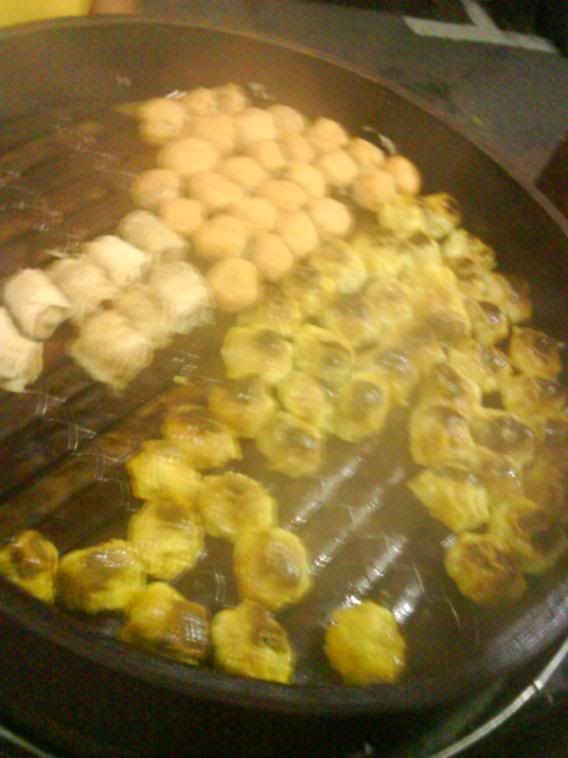 Century Egg Siew Mai
Do you see Crabmeat Siew Mai & Sushi Siew Mai?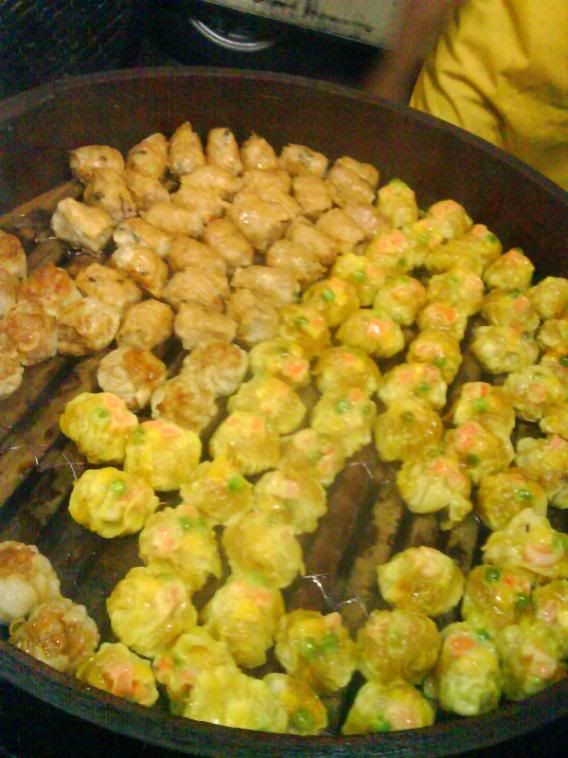 More Assortment of Siew Mai! (only RM 3 for 7 siew mai of your choice!)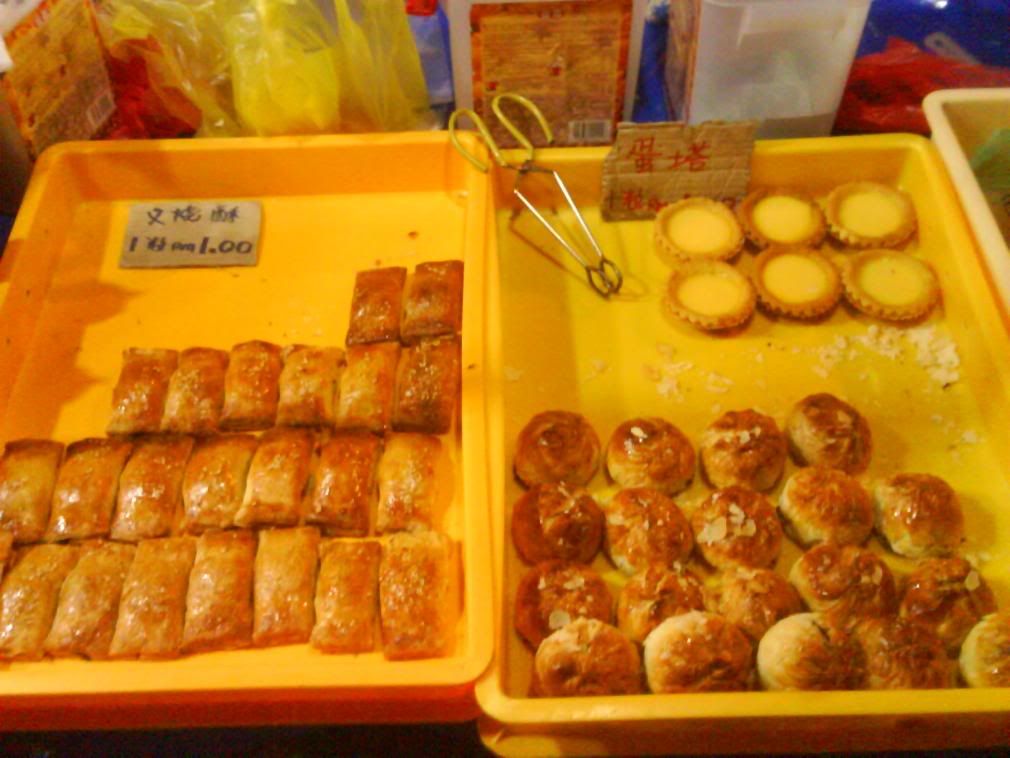 Pastries!
Curry Puffs & Taro Pastries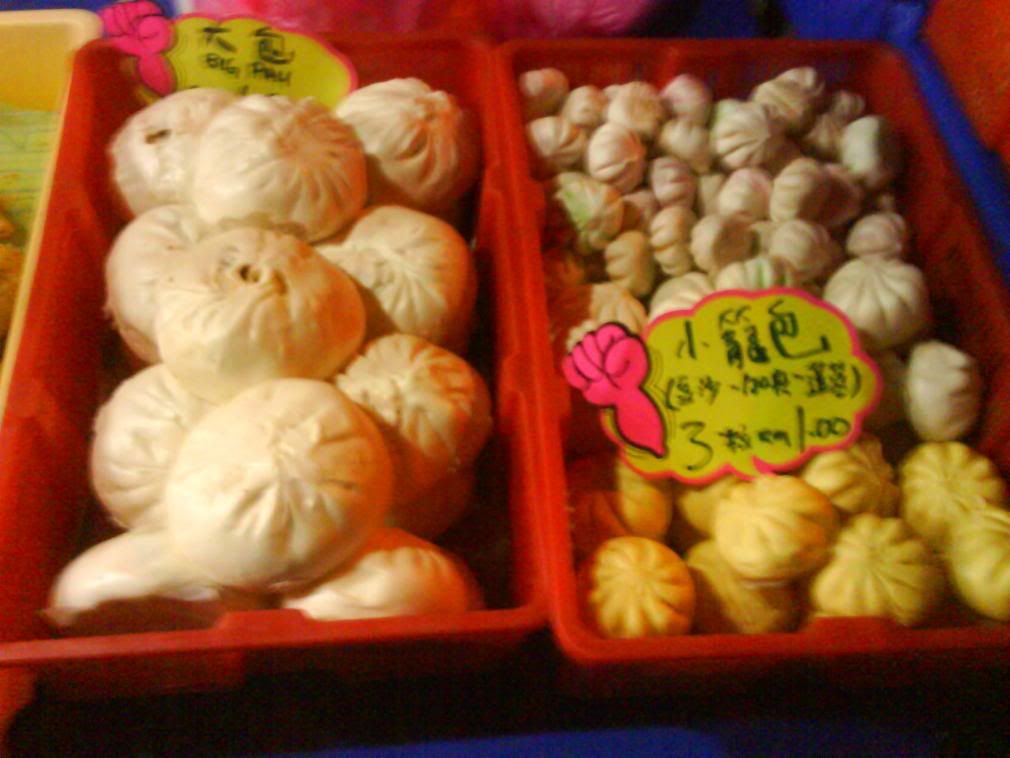 Pau(s)/Buns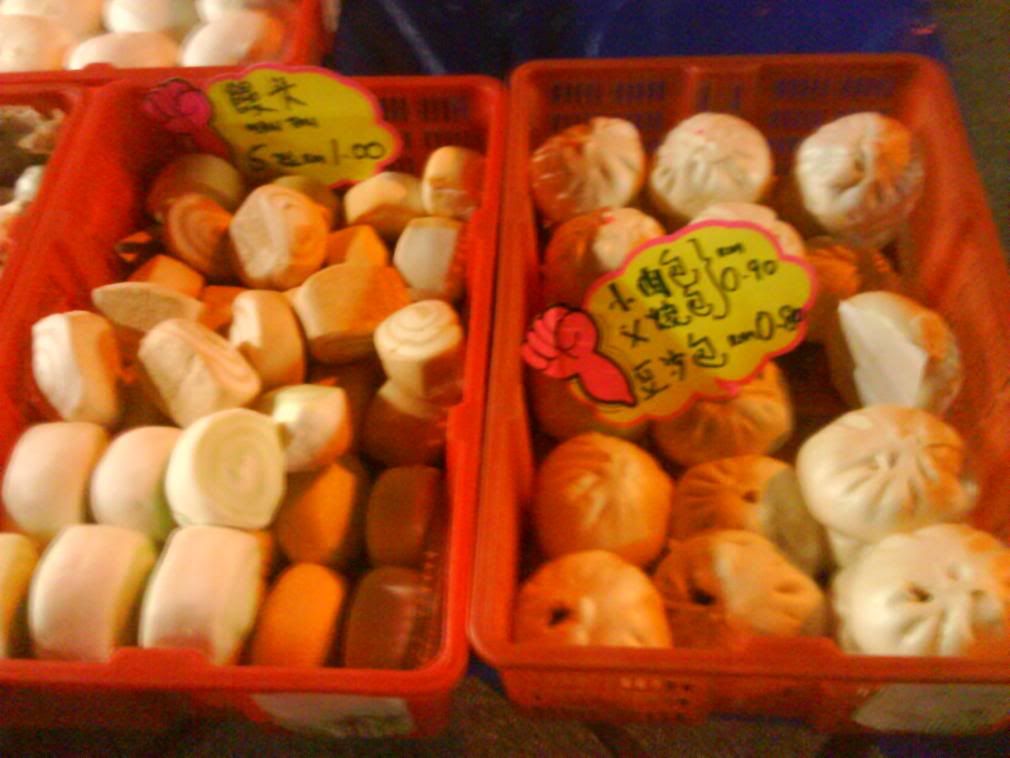 Mau Tou & Pau(s)/Buns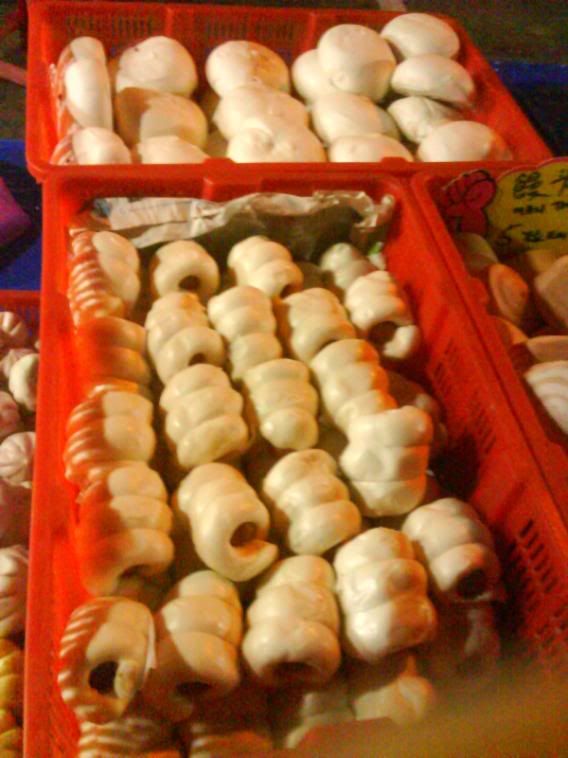 More Pau(s)/Buns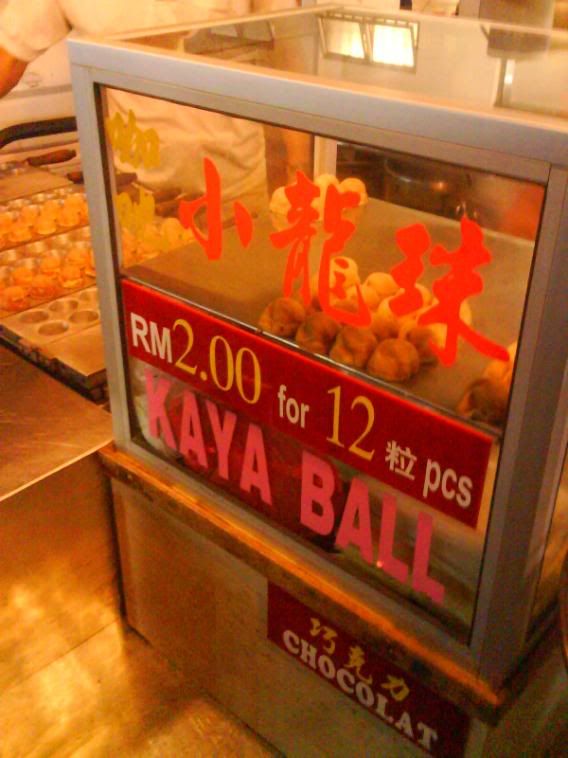 Kaya Ball
(it's just small ball of pancake exterior with kaya sauce inside)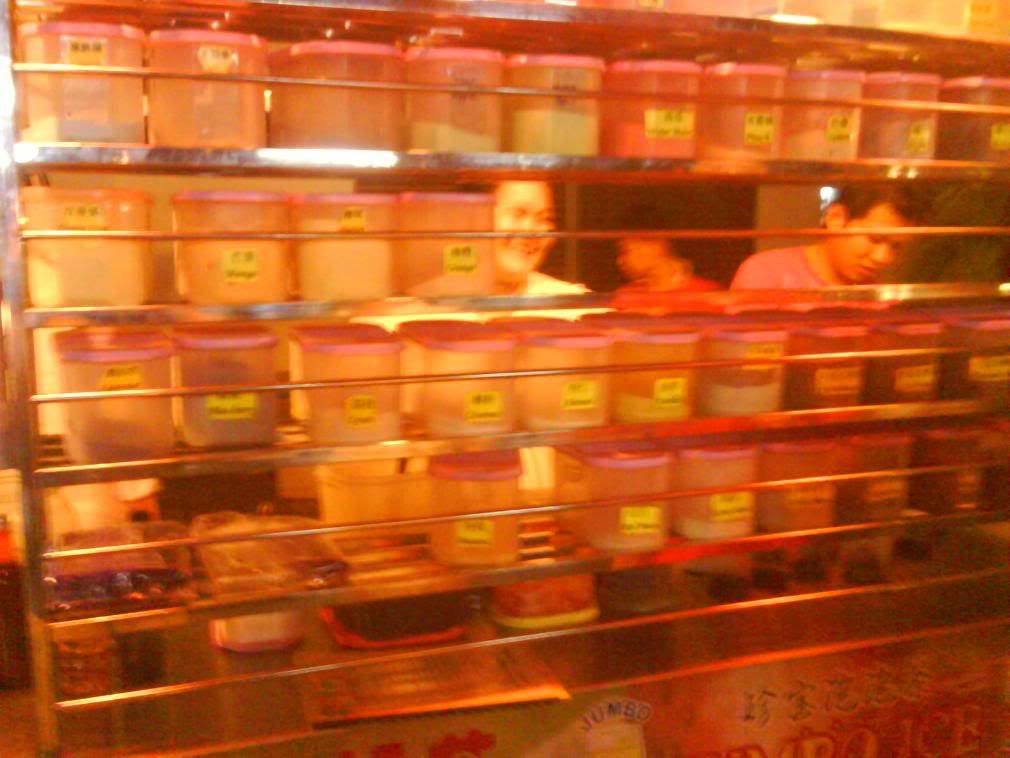 Wow...the Many Different Flavours of Bubble Tea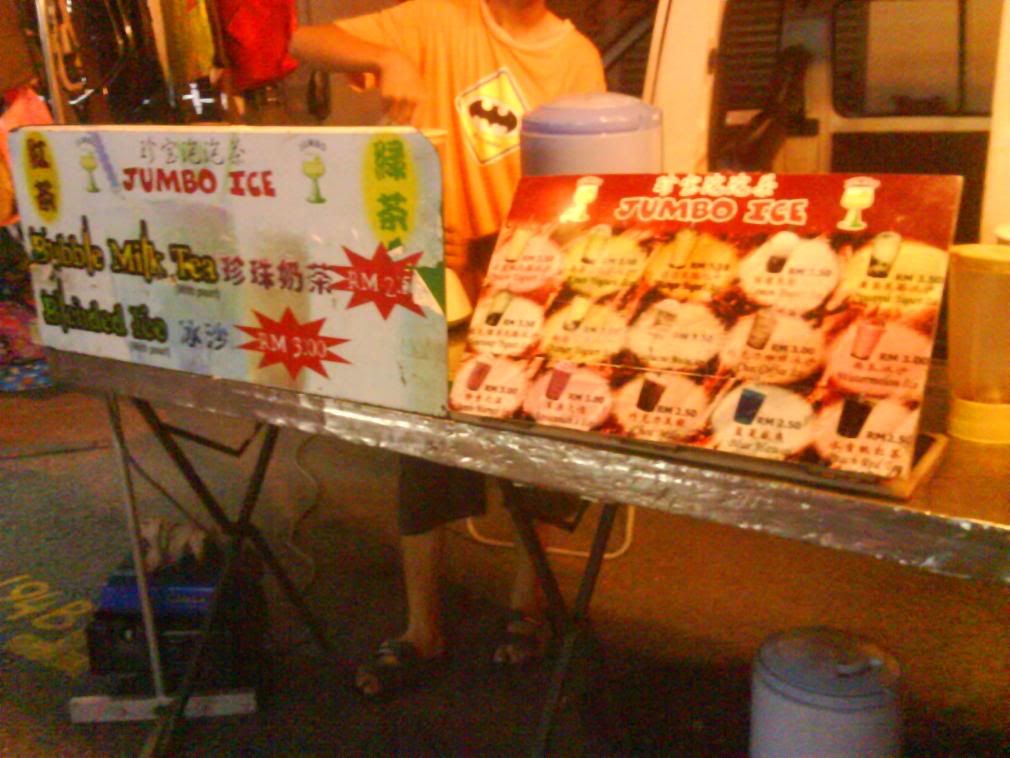 More Flavours! Even got Jumbo Ice!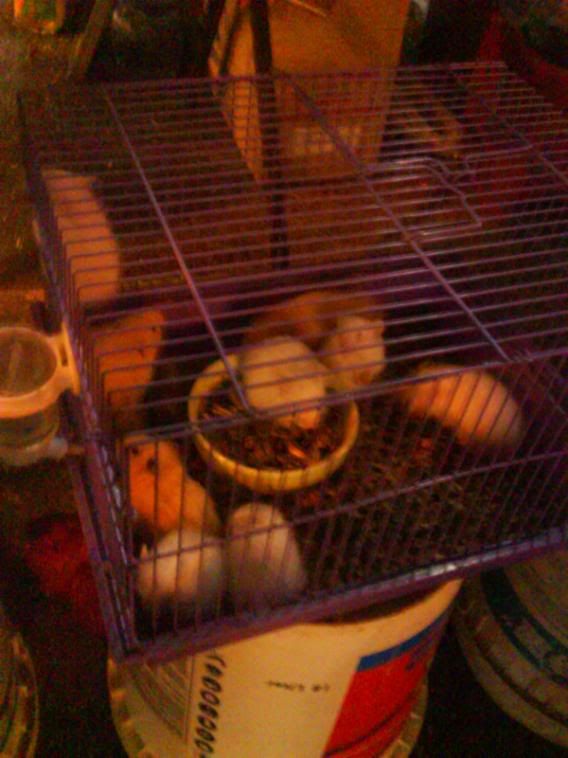 Sale of Hamsters?
Sale of Fishes?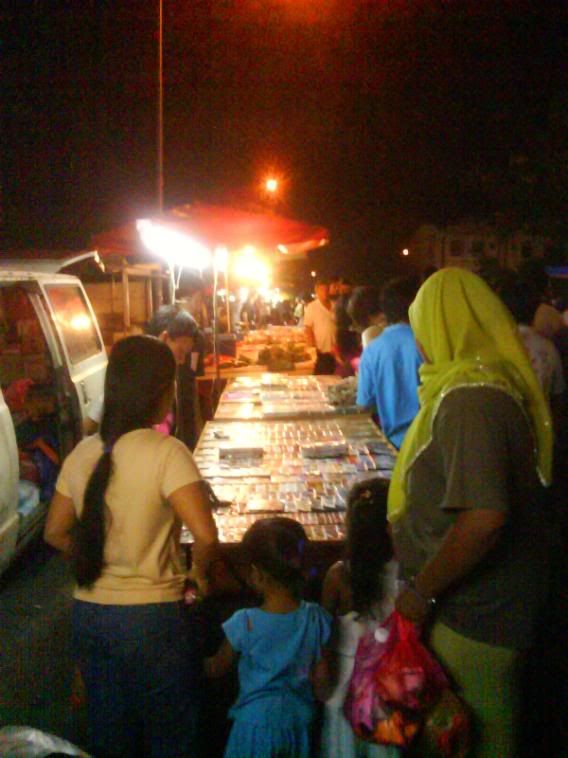 Sale of Cards?
And! Sale of Waterbottles?
(can exchange if you have used and met with minor problems)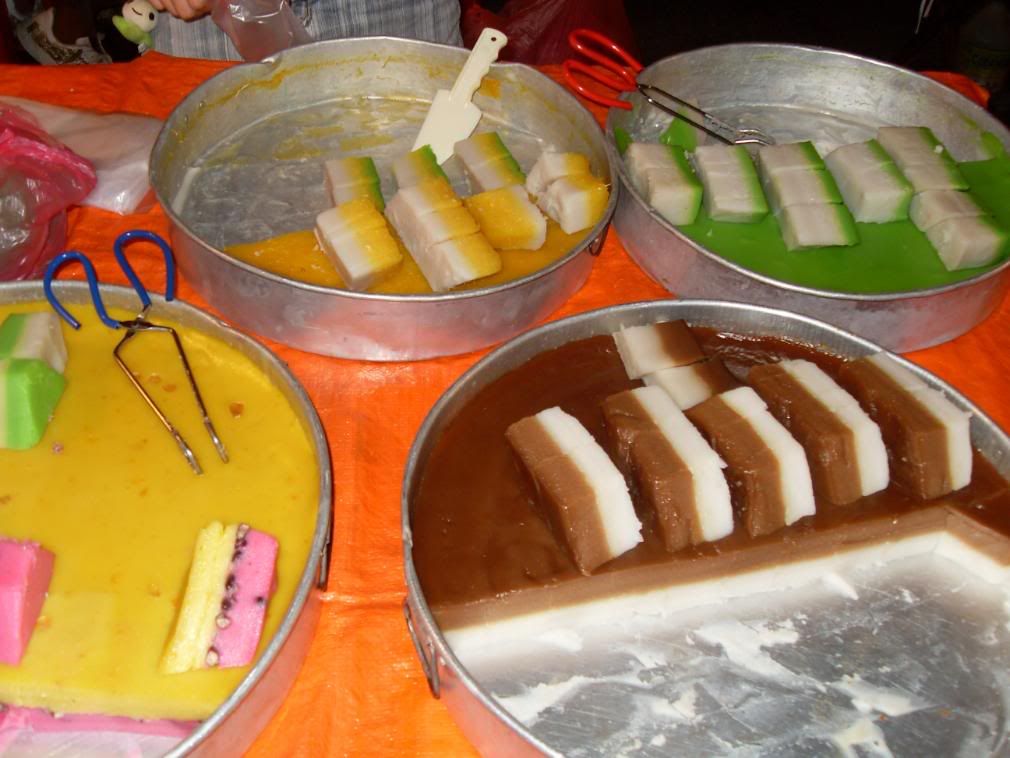 Multi-coloured Kuehs!


Drooling? And itched to shop?