Trams are back in fashion. So is a sense of collective imagination about our cities
Light rail is transformative, almost magically so. Cities around Australia and the world see it as the key to renewing depressed downtowns and sprawling suburbs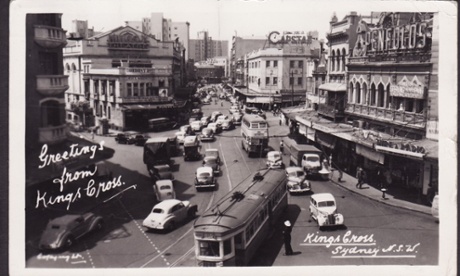 What is light rail, anyway? As the saying about good and bad art goes, it's the kind of thing that you know when you see it. It tends to defy strict definitions, though: there are streetcars that run on rails in the street, there's light rail that looks like train transport, but a bit smaller, there are trams that everyone knows about because they're old and heritagey. It's very difficult to draw meaningful distinctions.
What we do know about them is that they're very dominant in streetspace, and they're very definitely not cars, trucks, or buses. The one thing all these light rail modes have got in common is that they're very fashionable right now. People in every city seem to want some of them. Those cities that do have them – like Melbourne, with its ubiquitous "
Love Your Trams
" slogan – wouldn't have it any other way.
New Train System in Rabat, Morocco.
It's so fashionable to have opi
capital metro
light rail project. The 2015 election will
pit the supporters
(Labor and the Greens) against critics (the Coalition) of Canberra's planned line, from Civic along Northbourne Avenue to Gunghalin.
nions about trams that the ACT's next territory election is shaping up as a referendum on its
Last month David Hughes, an ex-treasury academic and economist, put a match under the already heated debate about Canberra trams,
questioning the whole economic basis
and the claimed benefits of the project. He may have a point, and it's always worth looking at actual numbers when we're talking about spending large amounts of public money.
The numbers, though, aren't everything. Transport planning isn't – and shouldn't be – motivated by financial or planning evidence alone. The way we configure our cities in terms of the way we move about them, and the priority we give to different vehicles and modes in different areas of urban space, are critical parts of how we understand our own places. They're moving pieces of the city, and become, over time, deeply embedded in our collective understanding of what our cities are about.
It would be absurd to imagine, for instance, a modern London without its Tube or double-decker buses, or Los Angeles without its freeways, or Amsterdam or Copenhagen without packed crowds of cyclists. In each of those cases the use of technology (subways, highways, cycleways) drew from desires for progress and modernity at certain points: the late 19th century for Europe's underground rail, the car revolution for North American freeways, and the 1970s turn to environmentalism for cycling infrastructure.
Right now, many Australian cities are exhibiting precisely this kind of desire for modernity in the form of light rail. The NSW government's minister for transport has defied that state's treasury by securing funding for the new
CBD Light Rail
, and is
making supportive noises
about another in Parramatta. The Gold Coast council
boasts
of its "major step forward in transforming the [Gold Coast] into a modern, accessible destination", while Perth's Metro Area Express has
retained its visionary language
despite being "deferred" by the state government.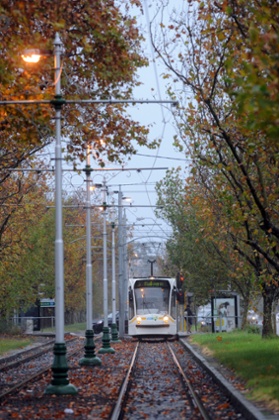 It's a worldwide phenomenon. It's particularly prevalent in cities in North America, with their pattern of economically depressed central "downtowns" and relatively sprawled suburban hinterlands. In places as disparate as Houston in Texas, St Louis in Missouri, Portland in Oregon, and Salt Lake City in Utah, pro-light rail groups have successfully argued for the introduction of streetcars and light rail to renew slumped economies, increase property prices, and to modernise their city centres.
Light rail, the argument goes, is inherently attractive to to investors, developers, as well as passengers, in a way that other modes of transport aren't, because of its permanence and dominance in the streetspace. Jennifer Keesmat, the chief planner of Toronto
wrote
perhaps the best distillation of this prevailing attitude towards light rail technology:
"We will miss the mark once again if we treat this investment as simply a transit infrastructure project, as opposed to a critical city-building initiative ... We must transform our main transit avenues into the future city, the city we desire, the place that we are seeking to become."
Light rail is transformative, almost magically so.
This kind of language, and desire for transformation and renewal, is about some very fundamental change to the urban form, and of the relationship of government to that space. It's no wonder it frustrates economists, who rightly see business cases being imaginatively enlarged upon, and the thumb of rhetoric lying heavily on one side of the cost-to-benefits scales.
It's about politics and imagination, and it always has been. Rail modes of transport, to an extent that almost no other mode does, requires the active involvement and support of government; in planning, in authorising new development and new density, in resuming land and consenting to thoroughfares, and not least in contributing money.
Trams are a physical symbol of specific kinds of local and state/territory government policy: long-term, because of rail's inflexibility; developmentalist, because the economics demands it; environmentalist, because they run on electricity; and pump-priming in a Keynesian way that, unlike the shiny vehicles themselves, has for 30 years been distinctly unfashionable. We argue about light rail against buses, against cars, and against an infinite number of other modes.
All the engineering and economic assessment will not change the fundamental argument, though: it's about imagination, and permanence, and commitment by the state to urban areas.